Keynote Speaker: Prof. Evangelia Tastsoglou
From Greece to Canada: 21st Century Transnational Migration in the Context of the Greek Crisis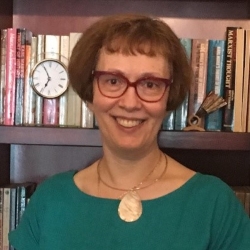 Prof. E Tastsoglou is a Professor at Saint Mary's University in Halifax NS. Her research engages sociological and legal, feminist and intersectional perspectives on women, gender and various aspects of international migration; Canadian immigration and integration; citizenship and belonging; transnationalism and diasporas; sexual and gender based violence and precarity in forced migration; migration and development; multiculturalism and anti-racism; international migration and asylum law and policy.,
Commentary session: Brain Drain or Brain Gain

Dr. Sedef Arat-Koc
Associate Professor, Department of Politics and Public Administration,
Ryerson University
Dr. Sedef Arat-Koç is Associate Professor in the Department of Politics and Public Administration, and a member of the Yeates School of Graduate Studies, at Ryerson University . She received her Ph.D. in Sociology at the University of Toronto. Her Ph.D. thesis is entitled Peasants, Hegemony and the Politics of "Normal Times": The Cases of the Republican Peoples' Party and the Democrat Party, Turkey. She also holds a Master of Arts in Sociology from the University of Waterloo, and a Bachelor of Arts from Bogazici Üniversitesi (Turkey).. She has published extensively in Greek, French an d English on issues related to foreign policy, crisis management and multilateral diplomacy. Her most recent book is titled International Crises toward the 21st Century. Questions of Theory and Management (in Greek).